Little Rock Holiday Resort
Just before leaving Pretoria for the five-hour drive to Lesotho, I looked through my phone to try and find accommodation. By this time, it was already late and I was on my way. After stopping at a petrol garage for refreshments, I browsed through self-catering accommodation options.
Little Rock Holiday Resort immediately stood out from the rest. It appeared safe, clean and welcoming. The cosy cottage, affordability and location in the town of Ladybrand made it a definite winner. It is on the Maloti Drakensberg Route and a stone throw away from Lesotho.
The chalets host two to six guests and are equipped with a TV, stove, microwave (available from Amazon) and fridge. The main bedroom is downstairs and the loft upstairs has the rest of the beds. There were facilities to barbeque, also known as braaing (available from Amazon), outside. I also liked that there was ample parking. Few animals, including a donkey, come to welcome guests to their splendid home.
Even better than the sparkling blue pool, was the service I received from the lady conducting the bookings. She went out of her way to check-in guests and surpassed my expectation in securing my booking over the phone. By the time I arrived, it was very late at night. She woke up and assisted to the best of her ability. She genuinely smiled to make me feel at home.
Excellent service! Wonderful little cottages! Yes! Yes! Yes!
Little Rock Holiday Resort cottage, Ladybrand. Photo by Phindiwe Nkosi
Ample grounds to park at Little Rock Holiday Resort, Ladybrand. Photo by Phindiwe Nkosi
Little Rock Holiday Resort, Ladybrand. Photo by Phindiwe Nkosi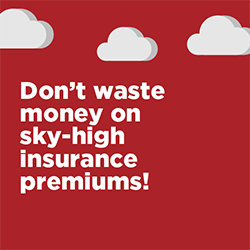 Little Rock Holiday Resort, Ladybrand. Photo by Phindiwe Nkosi