Aha Lesedi Cultural Village in Broederstroom, Hartbeespoort Dam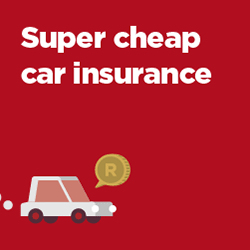 Sing. There comes a time when all can do is to hum a song from the depth of your soul. Sing. Sing like never before my heart told me. I sang with all my might in the silent triumph of my soul.
In December 2017, I decided to go somewhere I have never been to. The booking was made on a popular booking website in the evening and within minutes, bags were packed and GPS set for Aha Lesedi Cultural Village in Broederstroom, Hartbeespoort Dam. The lodge was very accommodating and even made plans for us to check-in late.
Spending the night in an unforgettable Sotho hut...
We stayed at the Lesotho village in a wonderful thatch roofed hut adorned with interesting facts and artifacts about the Basotho people and "Mountain Kingdom" of Lesotho. There were however several spiders, mosquitoes and other biting insects in the hut that made the night a bit uncomfortable (to say the least).
I was very however impressed by the shower, decorations, TV, tea and coffee station and clean room. The little things really made it special. Staff was fantastic. The buffet breakfast was nothing short of amazing. The chefs (especially the one making the yummy omelets) were amazing and so was the entertainment in the dining area, near their arts and crafts market.
Traditional African villages all around
All around our stay we were greeted with singing, friendly fellow countrymen living in these villages, children playing and so much beauty. It was a joy to be there. One could walk through various villages and cattle sheds. There were Basotho, Zulu, Xhosa villages and more.
As you walked, you saw people dressed in awesome cultural clothes and ready to sing. There's also an amphitheater, boma and so much fascination from the most beautiful landscape. In the background, not so far away, is a beautiful mountain. Armed with good company, I explored the land.
Phindiwe Nkosi at the entrance of a hut from Aha Lesedi Cultural Village. Photo by JS
Phindiwe Nkosi with an "African warrior" at Aha Lesedi Cultural Village. Photo by JS
Phindiwe Nkosi at Aha Lesedi Cultural Village. Photo by JS
Phindiwe Nkosi at a "throne" in Aha Lesedi Cultural Village's restaurant. Photo by JS
Phindiwe Nkosi at Aha Lesedi Cultural Village's entrance. Photo by JS
An African village at Aha Lesedi Cultural Village. Photo by Phindiwe Nkosi
Phindiwe Nkosi at Aha Lesedi Cultural Village. Photo by JS
Inside a Sotho hut at Aha Lesedi Cultural Village. Photo by JS
Phindiwe Nkosi at Aha Lesedi Cultural Village in a Sotho hut. Photo by JS
African huts at Aha Lesedi Cultural Village. Photo by Phindiwe Nkosi
Xhosa villaga at Aha Lesedi Cultural Village. Photo by Phindiwe Nkosi