Pilanesberg National Park & Game Reserve, Bakubung Gate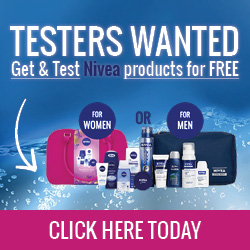 South Africa is home to the Big 5 (elephant, rhino, buffalo, leopard and lion). One of my ultimate favorite places to go see such wild animals has to be Pilanesberg National Park & Game Reserve. On this particular day in April 2017, I used the Bakubung Gate. It takes about 2 hours to drive from Gauteng, but can take slightly longer if you stop to eat something along the way.
There are really nice arts and crafts stalls near the gate. During my recent visit, there was a placard that read "50% off" at one of the stalls. One can buy African inspired wooden artifacts, colorful materials, African branded garments and so much more.
My favorite part when visiting Pilanesberg National Park & Game Reserve has to be the game drives. I have been on both the game drives offered at the park as well as the self [game] drive where I used my vehicle. Both are special in their own ways.
What I really like with the one where a game ranger facilitates it, is that you get to hear a lot of information about the vegetation, history and animals. When using a private car, I love that you can pick your own route, drive for as long as you want and there is a lot more privacy.
On this particular visit, we used an SUV and managed to spot the buffalo, rhino and elephant within about an hour. My inclination is towards the self drive option. The park views are matchless to none. The sky is so much clearer. I love it. I have spent nights at various camps available on the premises and just love it. Whether you are coming for a day visit or to spend the night, this place is so special. I really love it here.
I would like to hear all about your visit to Pilanesberg National Park & Game Reserve. If you have been here and/or to a similar place, be sure to leave a comment below.
Phindiwe Nkosi at Pilanesberg National Park & Game Reserve, Bakubung Gate. Photo by GC
Arts and craft for sale at Pilanesberg National Park & Game Reserve, Bakubung Gate. Photo by Phindiwe Nkosi
Sharing the road with zebras at Pilanesberg National Park & Game Reserve. Photo by Phindiwe Nkosi
Warthogs at Pilanesberg National Park & Game Reserve. Photo by Phindiwe Nkosi
Unmatched views at Pilanesberg National Park & Game Reserve. Photo by Phindiwe Nkosi