Protea Hotel by Marriott Rustenburg Hunters Rest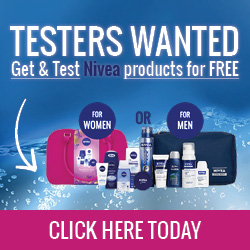 The only thing that looks better than the website depictions of Protea Hotel by Marriott Rustenburg Hunters Rest has to be none other than an actual visit to the place. It is breathtaking. Serene. So beautiful. It feels like a crest where one can get away, connect with self, nature, God and loved ones.
I was divided about which accommodation place to book on Booking.com and had opted for Protea Hotel by Marriott Rustenburg Hunters Rest even though there were many other alternatives. The golf scenes, sparkling blue heated pool, architectural masterpiece... wow!
I knew the moment that I saw it in person - on the first weekend of April (1-2 April 2017) - that the 2.5-hour drive from Gauteng was all worth it. It is the type of place where you can't stop taking photos with your phone and digital camera (available from Amazon).
If possible, bring along a fully charged power bank, also known as a portable battery charger (available from Amazon) so that you can continue to take photos of this beautiful place. There are refreshing walking trails, so don't forget your hiking shoes (available from Amazon).
The staff was extremely friendly and I was very impressed that they called that Saturday morning to confirm my online booking and ask if they can be of any assistance. They were so helpful, even helping me with directions after the GPS lost network connection and was not much help after some time.
The setting for a midnight crime streak
Everything was great - until around midnight. My travel companion was resting in the bath and noticed the window - that was initially closed - now open and being pushed from outside.
Someone from the dark bushes outside was silently trying to "break in" and/or open the window. We called reception and upon inspection, realized not only was the window opened, but the window handle was also broken and one of the screws on the burglar bars was somewhat undone.
Staff notified us that we were not the only guests to report "somewhat similar" attempted burglaries that night!
Security arrived very quickly with a dog to investigate. Upon talking we found out from two staff members that we were not the only guests to call in about "somewhat similar" security concerns. We were reassured security would be tightened and they left. We called to ask if we can be moved to another unit and were told that they will get back to us after 10 minutes.
By then we had resolved to drive back to Gauteng in the middle of the night if they could not move us, than sleep in a unit with a broken window handle (it didn't lock) and somewhat tampered burglar bars (see image below). I called again after 10 minutes to hear if we could be moved to another room because we did not feel safe in this unit anymore.
Downgraded, but "safe"
We were eventually moved ("downgraded") from a standard room (unit 230) to a tiny matchbox of a room (see the image of unit 248 below). There was barely any legroom to walk to the bathroom or to turn on the light. One had to rub your body against the cardboard and bed (or crawl on the bed) to get to the toilet (see image below). There was neither a shower nor a bar fridge.
We moved from a unit with a bar fridge, shower and bathtub to a squished up space. It almost felt like we were being "punished" for not wanting to sleep in a room with a toilet window that didn't lock up and not feeling safe after the incident. At the time of moving rooms, we were told that they did not apprehend the culprits (that they probably ran off into the bushes) and that the other guests who had complained about their safety hazard concern were also moved.
Confusion after confusion - even in the morning...
Seeing that it was around midnight, we were just grateful for a place to sleep. We just took the "downgraded room" and tried our level best to calm down after the safety hazard. At no time did management or any staff members call to check up on us or come see us in the morning to see if we were okay.
Instead, at breakfast, I was initially told that I would be charged for the food because they could not locate my name on the list (I had given them the first room and explained we were moved in the middle of the night after the incident - and that my booking included the breakfast).
My travel companion insisted that we at least eat first and then resolve this after eating. Fortunately afterwards when I went to the counter, I was told they located my name on the other room and could verify that what I paid for already included the breakfast for two. The staff then apologized for the misunderstanding.
Definitely not the customer service you'd expect from the Protea brand
Only upon checking out did I bump into a friendly male staff member who was busy walking out - and he asked about my stay. When I mentioned the incident and the broken window handle and tampered burglar bar, I was told that they were aware of the incidents that happened and that they had tightened security.
The reality is that even though they were aware of what happened, no one bothered to call or pop by in the morning to see if we were okay. It felt like just a minor criminal incident that they dealt with. It was almost like they were not aware we were guests - or at the very least fellow human beings - who had an unfortunate incident that ruined our short stay and could have potentially been dangerous.
It all seemed so downplayed and insignificant. I am saddened by the lack of concern from the staff and management. Had I not bumped into this staff member, they would have most likely not even bothered to check up on us or made any follow-up. I don't know what's more disappointing; the incident itself or the guest relations that followed.
So disappointed!
This is not what I expected from a Protea hotel. I have been to several Protea hotels with family, colleagues, friends and loved ones all over the country (South Africa) and absolutely loved this brand. I have even blogged about my awesome stay at Protea Hotel, The Winkler in Mpumalanga. Perhaps this was just one of those unfortunate incidents. In my heart, I still believe in the brand.
In the morning, we saw a police van near the reception (see image below). No one asked us to give any statements about our incident. We had shown the staff the broken window handle, tampered burglar bar, reported the incident where my travel companion saw the window moved by someone from the bushes, but nothing happened. Although no one said it, it was alleged that the staff were following up on more important things from the eventful night.
In conclusion, while Protea Hotel by Marriott Rustenburg Hunters Rest is beautiful and the nature views are so stunning there, after my experience there, I would definitely not recommend it to anyone. All the beauty of nature and man-made attractions are simply not worth your life.
It has been more than a year since I blogged about this regrettable experience, and Protea Hotel has not said a word. While there, we stumbled upon one of my high school friends whom I had not seen in years, he was there for a bachelor party. Days later when discussing the events of that weekend, I was saddened to hear him say that some of their goods were stolen.
Phindiwe Nkosi in the "downgraded" room at Protea Hotel by Marriott Rustenburg Hunters Rest after a security scare incident at midnight on 1 April 2017. Photo by GC
Protea Hotel by Marriott Rustenburg Hunters Rest. Photo by Phindiwe Nkosi
The bathroom window with a broken/missing handle overlooks the dark bushes. One of the burglar bar screws also seemed "tampered" with. Photo by Phindiwe Nkosi
300 x 250 Lost Stolen Passport
Phindiwe Nkosi next to a sign reading ""You will be shot - DANGER - No entry. Painball Crimestop" on the premises at Protea Hotel by Marriott Rustenburg Hunters Rest. Photo by GC
Phindiwe Nkosi outside Protea Hotel by Marriott Rustenburg Hunters Rest reception. Photo by GC
Phindiwe Nkosi at Protea Hotel by Marriott Rustenburg Hunters Rest. Photo by GC
Last Updated (Tuesday, 02 October 2018 18:48)