The Maboneng Precinct, Johannesburg CBD
From having worked in the pulse of Johannesburg Central Business District (CBD) before, I was a bit weary of going to visit the Maboneng Precinct, located in Jozi CBD. I had heard of this tourist attraction venue some time ago. It was recommended to me by those who had been there and loved it. However, I was not yet ready to brave the hustle and bustle of Johannesburg Central in order to get to this oasis; well that was until April 2017.
Motivated by a companion who was recently there with local and international colleagues, I rose to the occasion, jumped in the car and off we went to the Maboneng Precinct. We got a bit lost getting there and drove past some shady places with prostitutes parading in broad day light on a Sunday afternoon. We also went past congregates assembled under trees dressed in white robes. Just getting there was a bit of an adventure.
When we did eventually get there, boy was I in for a treat. I was pleasantly surprised to see what awaited us. There were many stalls, lots of food that was freshly prepared, artworks, fashion statements, bands singing and so much to see. It is a place that drew in the diverse races of our mighty nation and there was something for everyone.
One could get food from all over the world, especially from African countries. We opted for a Mexican dish, beef prego, tasty chocolate moose and gooseberry dessert with freshly squeezed fruit juice. I really liked the communal spaces and industrial buildings' look and feel. After buying food one sat on wooden crates with fellow tourists to eat. There was so much to see, experience and do.
At a distance, some danced. Others sat on crates and stairs. It is an informal vibe and one is free to see, taste and experience it all. There were young artists who were most likely promoting their show with placards that read something like "War or Sex". It is such a creative atmosphere that I was approached by a lady asking if she could sing for me (she approached lots of people wanting to sing in exchange for money).
All in all, I enjoyed my visit to the Maboneng Precinct. I could see why it is such a popular place. It is downright interesting. I do however feel obliged to warn those interested in going there that you may drive past several dingy and scary places in Johannesburg CBD in order to get to this place. That being said, would I visit the Maboneng Precinct again? Definitely yes!
Phindiwe Nkosi at the Maboneng Precinct in Johannesburg. Photo by GC
Delicious Mexican wrap as well as a cheesy beef prego purchased at the Maboneng Precinct in Johannesburg. Photo by Phindiwe Nkosi
Phindiwe Nkosi at the Maboneng Precinct in Johannesburg. Photo by GC
Food stalls at Maboneng Precinct in Johannesburg. Photo by Phindiwe Nkosi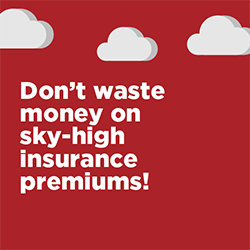 Merchandise for sale at Maboneng Precinct in Johannesburg. Photo by Phindiwe Nkosi