Nan Hua Temple at Cultura Park, Bronkhorstspruit
If ever someone told be that I would one day sit silently in a Buddhist temple, silently meditating and crying; I would not have believed you. Sometime in February 2017, a wonderful companion took me to a road trip like none other to Nan Hua Temple at Cultura Park, Bronkhorstspruit. We had been planning this road trip for over a year and I was initially a bit anxious about the visit.
The temple is grandeur and one can come into close contact with Buddhist monks, especially in the temples. It is a cultural and religious phenomena. There was a lot to take in, see, touch, experience. There are several rules to entering in the main temples, such as not taking any photographs in the temples, no hats and so forth.
I really appreciated the silent meditation music in the temples and the tranquility. It was something very different, yet interesting. It was a wonderful meditation experience. Not knowing what to say, I sat down on the bench, stilled my heart and silently prayed to my God (Jesus Christ) right there in the temple. It was a beautiful spiritual experience. I cried.
I could not help, but feel blessed to live in a country (South Africa) where there is religious tolerance and an appreciation of all cultures and religions. I felt privileged to learn about other visual artifacts, beliefs and beautiful artistic work. It was something different, yet so beautiful.
One has to take off your shoes in order to enter the temples. It is spacious and filled with captivating artworks. There was also a wishing tree, Chinese Zodiac information and several donation boxes. The entrance to this temple is free. You can however make lots of donations and/or buy (they call it donate) merchandise such as lamps (with your names) to put before various Buddha artifacts for R100 (about $7 USD).
I really enjoyed the scenery and walking around with a wonderful companion. It feels like you are in a different world. There is simply so much to see. It is silent and tranquil. One feels like you are at some retreat. I really enjoyed it.
Phindiwe Nkosi at Nan Hua Temple in Bronkhorspruit. Photo by SL
Phindiwe Nkosi next to a Chinese Zodiac sign at Nan Hua Temple in Bronkhorspruit. Photo by SL

Phindiwe Nkosi next to a Chinese Zodiac ox at Nan Hua Temple in Bronkhorspruit. Photo by SL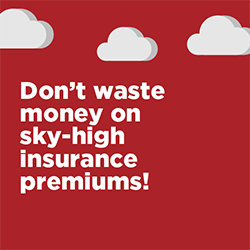 Entrance to the Nan Hua Temple in Bronkhorspruit. Photo by SL/Phindiwe Nkosi
Phindiwe Nkosi next to the "Wishing Tree" at Nan Hua Temple in Bronkhorspruit. Photo by SL