Baby Trend's Serene Nursery Center is a must-have for travelers with children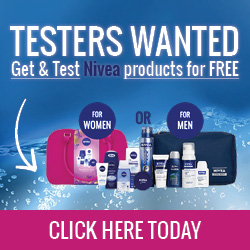 I am going to be an aunt for the first time! To say my sister and I are best friends would be a gross understatement. As a first time aunt (with no kids of my own as of yet) and travel blogger, I have already started planning trips for my sister's little one who will be born next month (December 2016).
In preparation for the little one to come and visit aunty as well as go on many outdoor travel adventures with me, there's a Baby Trend's Serene Nursery Center play yard already patiently waiting for my little nephew to occupy. It came highly recommended by someone very trusted, who works in the parenting and publishing space.
What I love, love, love about the Baby Trend's Serene Nursery Center!
My spare bedroom is rather cozy and needs to double up as a guest bedroom and baby room for my nephew when he comes to visit and/or spend the night. I love the colors, designs and truly serene pattern. It can fit in anywhere and adds to the aesthetics of the room. It has two wheels and brakes, a sturdy frame and was built with safety in mind.
The first time I set it up, it took about 20 minutes (most of which were spent reading the instruction manual). This was great considering that it was my very first time setting up a play yard. I am confident that going forward, it will definitely take under 10 minutes to set it up and/or fold it so that it can fit in its compact carry bag.
What makes it the perfect traveling companion?
The Baby Trend brand really does aspire to "convenience through innovation and thoughtful design". It is so convenient and relatively light to carry considering that it is an entire play yard. The travel/storage bag is light and convenient. It does not take up much space in the boot (trunk) of the car.
I was worried that this international brand would have material that was not suitable for our hot South African weather, but my fears were removed as soon as I unwrapped the box and touched it. The material and design enables adults to see the child from all directions, whether they are in the play yard or bassinet.
I am definitely taking this along when I am going on holiday with my nephew. It can be quickly setup in the hotel room next to the bed or even outside in a shaded area next to the beach, by a park or so many other places. With the Baby Trend's Serene Nursery Center around, traveling with baby is sure going to be so much safer and convenient!
Phindiwe Nkosi with Baby Trend's Serene Nursery Center
Baby Trend's Serene Nursery Center. Photo by Phindiwe Nkosi
Baby Trend's Serene Nursery Center in a box. Photo by Phindiwe Nkosi