Must-have skin care for managing eczema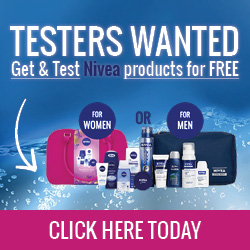 It is hard to believe that while the people in South Africa are scorching in the heat of Spring, with scented flowers and delightful blue skies; others are preparing for a white Christmas. Not only do we not have a snowy white Christmas, the last time I recall it snowing in Pretoria was… Never!
I have lived here all my life and have personally never seen it snowing in Pretoria. I sure must confess, I'd love to build a snowman and learn to ski for fun. Make no mistake, Spring in Pretoria fun. The grass really is greener this time of the year.
As work unwinds, this really is the perfect time to go for a personal retreat, holiday with family or a loved one. With so much see and taste, you will be spoilt for choice. Do however remember to wear a hat, drink lots of water and apply sunscreen when outside enjoying my favorite season of them all.
What really appeals to me most about Spring is that the trees that looked dead in Winter, live again. There is so much hope and beauty all around. I love to smell the flowers, touch different textures in my world and eat a lot of yummy things.
At times, while munching away as a foodie blogger, food allergies and eczema can try to creep in. Eczema can also creep in when under enormous stress or as a result of the clothes and scents in fabric softners. Even using scented soaps and colorful lotions can lead to great discomfort if you have eczema.
I personally use products that relieve dry skin and manage eczema. I particularly love Epizone products as they were not just recommended to me by a dermatologist, but they work! Most products are suitable for both adults as well as children. I buy them from Dischem and/or Clicks Pharmacy.
My sister – the same gardening guru who also doubles as a fantastic Business Analyst consultant – regularly purchases Epizone products for me as well as other brands. Apart from Epizone, I also use E45, Epimax and Crème Classique.
I love the feeling of being able to dance under the sun, splash in rain puddles and take in the moment without fearing that my skin will break out into itchy eczema horrors. Say no to eczema and yes to a life well lived with these effective skin products.
Please consult your pharmacist, general practitioner and/or dermatologist to get creams and ointments that are specifically suited for your skin and/or condition.
Phindiwe Nkosi with the skin care products she personally uses to manage eczema
Skin care ranges that are suitable for managing eczema. Photo by Phindiwe Nkosi