Tommee Tippee travel bottle and food warmer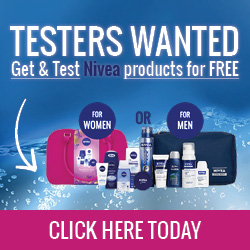 Rocks, grass as green as imaginational hues, water puddles and sand. Birds I have never heard before sing in acknowledgement of our presence. Sand between my toes. A gentle breeze on my face in-between pockets of sunlight and shade through the trees.
- That's just some of the natural splendor all around me and the little questor accompanying me on our Sunday travel adventure around my city. It is hard to believe we are a stone throw away from the busy central business district (CBD) of the metropolitan city of Pretoria.
I like to come out to indulge in nature on weekends and a little adventure seeker loves to accompany me. Due to the terrain, I cannot bring a lot of things as I am carrying a baby and a backpack full of picnic supplies, teddy and her favorite toys.
Of all the goodies I bring along, there is always the Tommee Tippee travel bottle and food warmer. As an additional baby approved must-have, I also bring along a Tommee Tippee bottle and insulated bottle bag. These products are so compact; they easily slot into vehicle cup holders and are durable enough to endure the adventurous outdoor terrain.
Best for little nunus (babies)
Just before the mud-cakes and splashing in water puddles; I reach out for this great product. What I really like about it is that I don't need extra backpack compartments to keep the hot and cold things in the bag separate.
I don't need to carry a kettle, bottles of formula, start fires to warm up things and so forth. The thermal flask keeps water warm and doesn't require an external warming source. Before the trip, I had done the prep and when I get to the picnic spot, everything is perfectly warm. Best of all, it is not affected by the temperatures of whatever else is tucked into the backpack.
Best for adults
It is not just suitable for babies, but can double up as a food warmer for adults too. I personally like to keep my homemade butternut soup warm or use it when I'm in the mood for cereal with hot milk on-the-go. It is one of those versatile items that can be used every day and does not sit around gathering dust.
I can't overemphasize how portable it is. It does not take up much space when travelling in a car and helps to make trips to work, school or vacation so much more convenient. It is the type of product that sells itself and I catch myself regularly hiding it from friends who want to permanently "borrow it".
Save yourself the hassle and get your own Tommee Tippee necessities today. For the reasonable price, you may just be tempted also get something for friends and family. Please feel free to leave a comment below about your experiences with it.
Tommee Tippee must-have products. Photo by Phindiwe Nkosi