Scoop of the year – Tommee Tippee Milk Powder Dispenser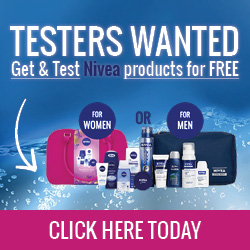 In just a matter of days, there will be a new member to the family (and I will be an aunt). In preparing for going on our annual family vacation with a newborn in our midst; I have made double sure that I pack the baby bag with the most essential travel friendly goodies.
As a travel blogger who will be spending a lot of time with the new addition, space is everything to me when on the road. Things need to be compact and save time so that we can spend more time socializing and catching up with each other. One such flagship item which will be packed in my baby bag is the Tommee Tippee milk powder dispenser.
Why carry big tins, cans and measuring jugs?
What I like about this is before going on a long trip, rather than running around with teaspoons, cans of baby milk formula, measuring devices and so forth, we can measure out the correct quantity of formula powder beforehand and store the airtight container inside your bottle, ready for a feed anytime, anywhere.
While it looks tiny, the dispenser can fit up to 8 scoops to ensure effective feeding on the go. So I am sure that my little nephew will have sufficient feeding, timeously prepared no matter how far the journey.
The Tommee Tippee milk powder dispenser is also a space saver because it conveniently fits into the bottle. When your baby is ready for a feed, just add some water to the bottle and pour in the formula. All I need is one tiny product that enables me to store the perfect portion of powder. It is all safe for baby, user-friendly for aunty and light – a must-have for families travelling with young children.
Unique value added proposition
I really like the award winning innovative design as it is savvy on saving space and time and making feeding on the go so convenient.
To get your Tommee Tippee milk powder dispensers today, click here. If you are an anti-bulky mom, then this is it. For peace of mind without the hassle involved in traditional on the go feeding preps, get your product today.
Tommee Tippee milk powder dispensers