3 Reasons Trunki Ride-on suitcase is a must-have for little companions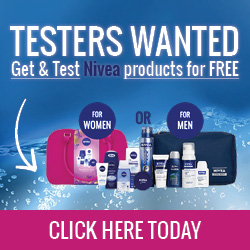 It's that time of the year again. Schools are closing, families are gathering and little ones are on the lookout for some "adventure". As a travel writer, I know that the journey is just as important as the destination.
However, truth be told, it can sometimes be a little challenging (understatement) to try get kids to cooperate. Tantrums, insufficient storage space for teddy and boredom tends to spontaneously kick-in just when you're finally moving.
Travelling with tiny tots was a mission and a half, until I bumped into Trunki! Here are three reasons why I'm going nowhere without this suitcase when little travelers are coming along.
1) Who wouldn't want to ride a suitcase with wheels and horns?
Kids are smarter than we give them credit for. In order to captivate them, you need functional products that not just stimulate their senses, but can lure them to get moving. Trunki comes in a fun range of colors, wheels and horn grips to keep kids occupied and enthused for days!
2) Inflight hand luggage approved adventures
I've been that adult at the airport dragging luggage, desperately clinging to a child accompanying me and dealing with tantrums because they are intimidated by the crowd and don't want to move an inch. Since getting Trunki, I have waved goodbye to airport tantrums.
I can simply pull the little folk around while they enjoy the ride, fascinate over their Trunki and best of all, it is hand luggage approved to keep them occupied in the plane (not to forget the car, school and home as well).
3) Why follow when you can lead fashion trends?
Trunki has the sort of visual aesthetic appeal that cannot be sidelined. It is not your typical case. Kids and adults love it. It makes travelling fun and is surprisingly lightweight and durable. The secure lockable catches are child-friendly while keeping all the goodies safely inside.
There's just so much to like about it. Don't take my word for it, click here to elevate your travelling experience by ordering your Trunki today.
Trunki. Photo by Phindiwe Nkosi
Protect your Family with Allianz Travel Insurance