Big thumbs up (and slightly down) for Papachinos!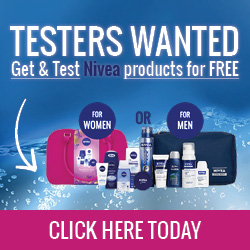 Nothing beats family outings; and what better way to catch up with each other than all gathering around a table with great food and loved ones. We recently visited Papachinos in Fourways as a family at the end of October 2016.
The ambiance, setup and visual aesthetics were downright pleasing. Our waiter was a wonderful gentleman from Zimbabwe and his smile and exceptional customer service was commendable!
We ordered a pizza, baby chicken, burger and pasta. What's special about dining with close family is that you can tuck into other people's plates and taste a bit of everything.
The pizza was just under R100 (about $7 USD) and very generous. I really love pizza and have my favorite outlets as is, but this pizza was yummy and got thumbs up.
The bacon and cheese burger was saucy and absolutely delicious. We were no longer tasting it, but munching away and singing its praises. The one who ordered the burger said she would definitely do it again when she returned here. The chips that came with the burger were nothing to rave about. They were okay, I guess.
The baby chicken with spinach and pumpkin was the star performer of the day. The peri-peri sauce was brought as a side dish. It was absolutely delicious and rather generous considering that we were expecting a "baby chicken". It got double thumbs up from everyone (it was so juicy and tasty that we even split its left overs).
The pasta that we ordered (pictured below) was a big letdown. It was absolutely disappointing. As soon as we tasted it we asked for a take away. It was dry, not properly seasoned and tasted like canned tomato sauce was used. The presentation of the pasta meal looked fantastic, but that was all that there was to it. It was an utter waste of money.
All in all, the food at Papachinos was great! I would definitely go back; we all would. We really enjoyed it so much, we'd even try out a different pasta dish. For an awesome time as a family (they are kiddies friendly) or as a couple, I recommend Papachinos.
There's something homely about their food that is absolutely enjoyable. If you enjoy cooking and are looking for delicious Family Friendly Fat Burning Meals to try out in the comfort of your own home, Click Here!
Phindiwe Nkosi outside Papachinos in Fourways, Sandton
The seemingly delicious pasta meal that was a big letdown from Papachinos in Fourways, Johannesburg
Phindiwe Nkosi at Papachinos in Fourways, Johannesburg
Tasty baby chicken meal from Papachinos in Fourways, Sandton (Johannesburg)
300 x 250: Confirmation - Don't Forget