Randjesfontein Breakfast Clubhouse (Restaurant), Midrand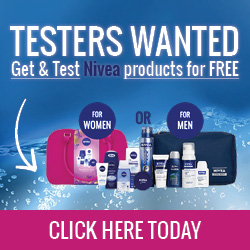 I recently had breakfast at Randjesfontein Breakfast Clubhouse (Restaurant) in Midrand (September 2017). What an amazing experience it was to have a delicious meal with loved ones early in the morning. The highlight was most definitely the herd of horses galloping nearby.
The prices are reasonable and the venue is unapologetically centered around horses. You see pictures of horses and jockeys on the table, the art imagery on the wall depicts horses and the TV was showcasing racing horses.
There were so many horses, it was overwhelming in the most wonderful manner. One can step outside to have a closer look from the restaurant's outside seating area. You can walk on well kept grass, see an amazing dam at a distance and hear horse and rider working hard on the training fields.
The restaurant has a homely feel. Staff is extremely relaxed and laid back. There are no "formalities". Jockeys come in every now and then. My amazing travel companion and waitress told me that jockeys are petite because they cannot weigh down on a racing horse.
Ironically the conversation amongst the three jockeys sitting at a nearby table was on their weight. The two males and female jockey spoke amongst themselves on how they weigh between 41-45kg.
One staff member joked about how I should apply to be a jockey because I was petite and not tall. It was all so interesting to sit down and enjoy the awesome views that incorporated a lot of horses and trainers. The food was generous and yummy. I ordered farmhouse breakfast and my awesome travel companion ordered an omelet.
It was all so wonderful. At some point while waiting for our food, I went outside to walk barefoot on the grass. The grounds are well kept. It is an intimate (small) venue that can also easily double up as a wedding or party venue.
Even though a lot of effort has been placed to make it look nice, it is not necessarily a "grand" place - and yet it is perfect. There is a simplicity about it that makes it downright appealing. I can't wait to return to this place with even more loved ones.
There is also a wonderful outdoor play area for the little ones. All in all, I am hooked to this beautiful place, that is less that is near the N1 highway. I highly recommend it.
If you have been here or know of a similar venue, please leave a comment below. Just in case this article has wet your appetite; here are some Family Friendly Fat Burning Meals that I think are great to try out in the comfort of your home, Click Here!
Phindiwe Nkosi at Randjesfontein Breakfast Clubhouse (Restaurant) in Midrand. Photo by S NB
The Randjesfontein Breakfast Clubhouse (Restaurant) in Midrand. Photo by S NB / Phindiwe Nkosi
Phindiwe Nkosi at Randjesfontein Breakfast Clubhouse (Restaurant) in Midrand. Photo by S NB
Inside Randjesfontein Breakfast Clubhouse (Restaurant) in Midrand. Photo by S NB
Many horses and trainers outside Randjesfontein Breakfast Clubhouse (Restaurant) in Midrand. Photo by S NB / Phindiwe Nkosi
The Randjesfontein Breakfast Clubhouse signage. Photo by S NB / Phindiwe Nkosi
Play area across Randjesfontein Breakfast Clubhouse (Restaurant) in Midrand. Photo by S NB / Phindiwe Nkosi
Water scene near Randjesfontein Breakfast Clubhouse (Restaurant) in Midrand. Photo by S NB / Phindiwe Nkosi