Debonairs Pizza at Gezina Galleries, Pretoria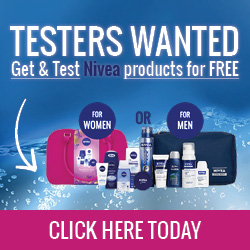 I enjoy eating pizza. It is the one "go to" meal that I often indulge in time and time again. On this particular day at the end of our South African winter season, in August 2017, I went to Debonairs Pizza at Gezina Galleries in Pretoria. I was not that hungry, but was looking forward to a tasty nibble.
Drawn by the posters for a "Real Deal" pizza for about R20 (approximately $1.5 USD), I opted for the Creamy Chicken. As I sat and waited for my order, I could not help, but notice that the establishment was rather empty for a Saturday. It was nearly lunch time and there was not a single patron in the sitting area, but I figured it is chilly and people would most likely eat in.
The staff was friendly, warm and welcoming. They were the type that keeps you coming back to an establishment. When I got my Real Deal Creamy Chicken pizza, I excitedly opened it. The cheese was generous and so was the "mayo-like" sauce. However there were sprinkles/"nibbles" of chicken. It looked like a budget meal; and all things considered it was. So in a way, one pretty much gets what you expected.
It was not unforgettable in any way. It tasted okay. Even when on a tight budget, it won't be something I would consider again anytime soon. I have had many delicious pizzas from Debonairs Pizza (and blogged about them here), but this one was unfortunately not one of them. I would however return to try something else. Exceptional customer service from the branch though.
Just in case you are looking for a healthier, but delicious alternative; here are some Family Friendly Fat Burning Meals that are great to try out in the comfort of your home, Click Here!
Debonairs Pizza at Gezina Galleries. Photo by Phindiwe Nkosi.
Phindiwe Nkosi with Debonairs Pizza's Real Deal Creamy Chicken [pizza] at Gezina Galleries.
Debonairs Pizza box. Photo by Phindiwe Nkosi.
Debonairs Pizza at Gezina Galleries. Photo by Phindiwe Nkosi.
Creamy Chicken Debonairs Pizza at Gezina Galleries. Photo by Phindiwe Nkosi.