Something's Cooking by J'Something at Sun International's Time Square in Menlyn, Pretoria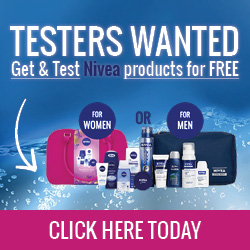 Yes! Yes! Yes! High five and all stars out in their glory are all I can say summarized my chilled, surprise visit to Something's Cooking by J'Something at Sun International's Time Square in Menlyn, Pretoria. I must reluctantly admit, that it was not my first or obvious place to eat – simply because there are so many catchy food establishments within close proximity to the newly opened casino – and one can't, but struggle to decide as to what to eat.
My awesome travel companion seemed to be leaning towards it and seeing that it was both our first time there, I eventually gave in and decided to keep an open mind. The customer service is excellent. From the time you enter, to the moment you leave, you feel like you are in great hands. It is so awesome, I could not help feeling a bit sad for leaving.
Seriously, the staff and customer experience cannot be matched to many foodie establishments that I have been to in years. It was a privilege to be there and experience such a caliber of service. It is the type of place a travel blogger and foodie looks for, visits, returns yet again at their own expense with family and friends; not to mention being most willing to drop all else to return, should they get an invite back to blog about their other food.
The food was a visual spectacle of color and art. It was not just tasty and delightful to the senses, but it looked great. The menu names are catchy and backed up by the taste. Even though it was cold and wintery season in South Africa, at the time of my visit (2017), the food made me feel warm and safe.
There were patrons who came and sat there long after their meals and drinks. I think it is because the ambiance, service, food and views are so breathtaking. I had absolutely great company and we sat near the balcony taking in the sights, flavours and atmosphere. There were no live performances, but it was still great.
I ordered a burger and chips and was expecting to find a typical burger and chips. It was such a spin on a usual dish that I really don't know how they got it so right. My food was generous and delicious in all ways.
My awesome travel companion ordered something very different and although the portions were not as generous (and could potentially not be filling if you came hungry), the food is all that and so much more. The milkshakes and drinks were also good, perhaps not as memorable as their food, but didn't disappoint.
It is a great pleasure to recommend a visit to Something's Cooking by J'Something. If you are in the Pretoria East area and are not sure what to eat or where to go, don't hesitate to make a booking or just pop in without prior bookings (as we did). Not only is this establishment by an award winning entertainer, but it is visually appealing, clean and offers a delightful food experience.
If you have been to this establishment or something similar, I would love to hear all about it. Please leave me a comment below. Ps. Here are some Family Friendly Fat Burning Meals that are great to try out in the comfort of your home, Click Here!
Phindiwe Nkosi at Something's Cooking by J'Something at Sun International's Time Square in Menlyn, Pretoria. Photo by SL
J'Something's restaurant in Pretoria
Inside J'Something's restaurant in Pretoria. Photo by SL
Phindiwe Nkosi enjoying the delightful balcony view from J'Something restaurant in Pretoria. Photo by SL