Steers at Wonderboom Junction, Pretoria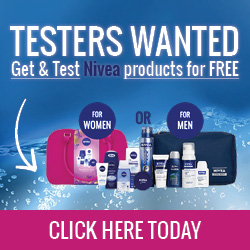 It all began with a random conversation. "Hello" said an international tourist sitting next to me at the Union Buildings in Pretoria. She smiled and I smiled back and responded with a greeting. "What's that?" she said pointing to the food I was eating. "Steers," I said with my best smile. She then pointed to the stuff that was on my plate and asked what that was. Realizing that she was intrigued by the pap on my plate, I tried to described how much we loved it. In conclusion I said that she should try it out. She said that she would.
Inspired by that conversation, I went to Steers at Wonderboom Junction and resorted to get an appreciation of something that we take for granted. Steers is one of the popular takeaway foods that many people tuck into. They "specialize" in saucy burgers. It is the type of food establishment that people frequent during lunch breaks or a meal that is shared with friends and family.
As a travel writer and foodie, one is often tempted to review the popular food establishments and overlook the places where many frequent. However, I have resorted not to go that route because there are so many taste sensations that excite me. I personally love sauces and have tucked into Steers burgers and their ribs on many occasions. On this particular visit to Steers at Wonderboom Junction, the food was very tasty.
The customer service however was somewhat questionable. You get pockets of great customer care and other staff members that look like they would rather be else where. At some point, while bringing the food to our table, the waitress dropped the cutlery. She simply picked it up and placed it on our table. We then asked for a replacement of the cutlery. She did so. We were just hoping that she would have done so intuitively before we asked.
That being said, their flame grilled saucy food is tasty. The wood finishings and visual aesthetics on the wall are refreshing. I personally come to the Steers Wonderboom Junction for the food and not the customer service. Sometimes you get the warmest staff members and other times like when I was last here, you get those that are indifferent. Should you find yourself in the area, do pop into Steers at Wonderboom Junction. The beautiful nearby mountain views may be all the motivation that you need.
Ps. Here are delicious Family Friendly Fat Burning Meals that are great to try out in the comfort of your home, Click Here!
Phindiwe Nkosi at Steers, Wonderboom Junction