Tashas at Brooklyn Mall, Pretoria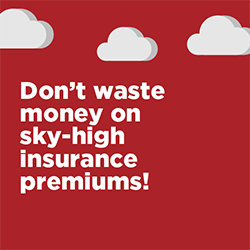 Had I not been with a wonderful travel companion, it would have felt like an ordinary weekend adventure. Armed with laughter and pleasant company, I headed to Brooklyn Mall early March 2017 to grab a bite and enjoy whatever remained of Sunday afternoon.
Having already gone to several eateries at this mall, we headed to Tashas at Brooklyn Mall. It was my first time at Tashas. There were some pots and saucers hanging in the ceiling and a green and white "Tashas" branded scooter at the entrance; I really found the décor interesting.
The customer service from the waiters and waitresses was exceptional. They were all very friendly and gave off the impression that they wanted to be there. There was something absolutely refreshing about the smiles on their faces and the manner in which they went all out to serve.
The menus were also something worth writing about. Oone menu was covered in brown leather and another was folded. According to our standard, one was the "standard" Tashas menu and the other one contained this particular franchise's offerings.
Different cuisines were offered. I ordered Prego chicken and fries (chips) and my wonderful travel companion ordered something else (which I have neither seen nor tasted before). Both meals were absolutely delicious. The drinks we ordered were something I was not used to ordering, yet so yummy.
Even the background music playlist was inviting and accommodative. We could not help singing along here and there. I really enjoyed my time at Tashas and highly recommend it without any reservations. I'd love to go back to Tashas and review other branches and/or different foods.
Have you been to Tashas and/or a similar eatery? Please leave your comment below. Ps. Here are delicious Family Friendly Fat Burning Meals that are great to try out in the comfort of your home, Click Here!
Phindiwe Nkosi enjoying a meal at Tashas, Brooklyn Mall in Pretoria. Photo by SL.
Drinks at Tashas, Brooklyn Mall. Photo by SL.