Kota Joe Roadhouse, Boksburg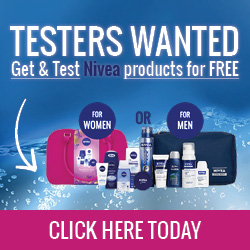 On Human Rights Day in South Africa (21 March 2017), I went to Kota Joe Roadhouse. My loved ones (family) had stumbled upon it while lost in Boksburg and figured it is the type of place that I would want to review for my travel blog.
We planned the trip for weeks and decided to take a shot left (road trip) on the public holiday. The classic entertainment included an upbeat Michael Jackson impersonator as well as a very talented puppeteer. The music is very loud and upbeat. While thisadds to the great vibe, I would not recommend this place if you will be bringing infants (the music is extremely loud).
I can't stop singing the praises of the puppeteer; he is very friendly, professional and has a way of captivating both young and old patrons. He kept changing the puppets and has such a presence, I am convinced he is and can be a very successful stand-alone artistic professional entertaining local and international audiences. To catch a glimpse of the puppeteer in action, click here.
To say the food is generous would be a gross understatement; the portions are big and filling. The menu has a lot of exciting options and the prices are rather reasonable. The food is tasty and spicy.
We ordered two cheese burger kotas and a shawarma kota. We also ordered diet drinks and a bubblegum milkshake. The cheese burger kota was delicious, slightly too spicy for me, but if you are into such, you will enjoy it. I really enjoyed the bubblegum milkshake. It is extremely sweet and creamy.
Everything - except customer service from some of the waiters - was great. What's nice about a roadhouse is you can sit in (under the carport), or in your vehicle and/or grab takeaways . We sat in the seating area and enjoyed the food and drinks. This area has such a lively vibe and atmosphere that it really was worth the longish drive to get there. We thoroughly enjoyed the food and would love to go back and review their other meals.
Have you been to Kota Joe Roadhouse and/or a similar establishment? How was that experience for you? Please leave a comment below. Also note here are delicious Family Friendly Fat Burning Meals that are great to try out in the comfort of your home, Click Here!
Phindiwe Nkosi at Kota Joe Roadhouse in Boksburg, Johannesburg. Photo by S N-B
Phindiwe Nkosi with the Kota Joe Roadhouse menu. Photo by S N-B
Phindiwe Nkosi at Kota Joe Roadhouse in Boksburg, Johannesburg. Photo by S N-B