NetCafé at Netcare Femina Hospital, Pretoria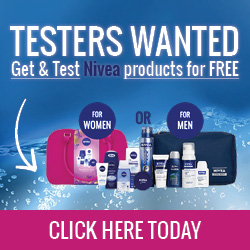 There comes a time in life when you need to resuscitate yourself into consciousness in the midnight hour. At the start of January 2017, I caught myself singing to myself to awaken my soul. I lost a loved one I had been desperately praying for to live. Then shortly before burial, a close relation was admitted into hospital for several days.
The hospital staff at Netcare Femina Clinic in Pretoria was nothing short of absolutely wonderful. Even the hospital food looked tasty. However in trying to keep the spirits up and share invaluable quality time together, I cooked and/or provided meals so we could share meals together on a daily basis.
You can imagine my delight when I popped into NetCafé at Netcare Femina Hospital in Pretoria and found their food offerings to be tasty, fresh and downright delicious. Some of the portions were somewhat small (compared to other food eateries), but the taste made up for it.
The prices were also fair and food choices were enough to conjure up appetite in even the gloomiest of settings. The decor is adorned in tasteful yellow and dark wooden finishes. It is quite small in size, but you don't feel crammed up.
You could be sitting next to a patient with a drip in a gown and slippers, hospital staff members on the other table and two people with laptops and folders having a business meeting right there. Everyone sort of gets along and belongs. The food is inviting. The staff friendly.
I have eaten a wide variety of their food, from the vegetarian dishes to an assortment of beef and pork meals. The burgers are lip-smacking delicious and so are heir breakfast options. Their chips are thin and yummy. Don't even mention the cakes, those are yummy (slices are somewhat very conservative).
It's difficult to talk about a particular meal because the ones I tasted were so full of praises. Even the bubblegum milkshake was great (it is prepared in front of you and from what I saw, the ingredients were just syrup and lots of ice cream).
What a ray of sunshine and pleasant experience it was to visit NetCafé at Netcare Femina Hospital. I parted with my money smiling. Would I go back? In a heartbeat. Thank you for such a positive experience over and over again.
I sure would like to get an invite to visit this establishment again and/or other NetCafé establishments to verify if they are just as good and can live up to the standard. Thank you once again for such a precious gem that offers hearty food for thought.
Just in case you are looking a delicious alternative; here are some Family Friendly Fat Burning Meals that are great to try out in the comfort of your home, Click Here!
Phindiwe Nkosi at NetCafé, Netcare Femina Hospital in Pretoria.
NetCafé at Netcare Femina Hospital, Pretoria. Photo by Phindiwe Nkosi.
Takeaway breakfast from NetCafé at Netcare Femina Hospital, Pretoria. Photo by Phindiwe Nkosi.