Roco Mamas at Irene Village Mall, Centurion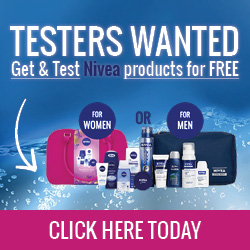 Ever since my first visit to Roco Mamas in Brooklyn, Pretoria, I fell in love with their food and ambiance. So opting for Roco Mamas above the other food options at Irene Village Mall was almost intuitive. I wanted to share the love with my loved ones and hoped Roco Mamas at Irene Village Mall would live up to the brand's high expectations.
When we arrived at Roco Mamas at Irene Village Mall sometime during the end of December 2016, we stood around the entrance, not sure if we had to wait to be seated or could just go for a table. The waiters walked around us and no one offered assistance. I eventually walked to a manager to ask and then signaled that we would seat ourselves outside at a table that needed to be cleared. He consented.
We sat and waited. We eventually asked someone to kindly help by clearing our table (remove the leftovers, glasses and plates of previous customers). After the wait, our orders were taken by our waiter. We excitedly filled in the interesting menu papers, ticked the extras and gave it to him. A while later, when we thought the food was going to be delivered, our waiter returned to say that he misplaced one of the papers with the orders. We re-ticked and placed our orders again.
We waited about 45 minutes from the time we arrived until we got the food. This was a bit surprising because the establishment was not even packed to capacity. When the food arrived, it was cold. Unimpressed, I took my plate to another manager and notified her that we waited so long for the food and now that we got it, it was very cold. She said something about a burger supposed to being cold. I asked her to feel the cold patty and give me an honest opinion if this was supposed to be like this.
She arranged for the rest of the untouched plates to be taken back and heated up or something. Boy did we wait for these dishes to come out again. We probably waited another 30 minutes. The venue decor is pleasing with bright colors and the venue is clean.
The burgers tasted great and so did the chips, but by then we just wanted to eat, pay and get out. I certainly won't go there again and would not recommend it to anyone. Perhaps we arrived on a bad day, but whatever the case, it was a regrettable experience.
Here are delicious Family Friendly Fat Burning Meals that are great to try out in the comfort of your home, Click Here!
Phindiwe Nkosi at Roco Mamas, Irene Village Mall in Centurion. Photo by AB
250 x 250: GetaQuote - Lost Luggage