Mugg & Bean at Kolonnade Shopping Centre, Pretoria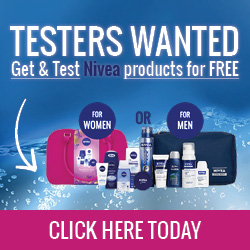 Family time is very important to me. Nothing is quite as precious as going out for breakfast with my daddy. While the world rushed to get a shopping bargain during Black Friday (27 November 2016), I caught up with daddy at Kolonnade Shopping Centre in Pretoria.
The time together is very special to me. We could not decide where to eat, so I let him decide. He proposed Mugg & Bean and I was overjoyed by that suggestion because we both enjoy a good, hearty and tasty breakfast.
I have been to Mugg & Bean several times, especially for business breakfast meetings which would often be rounded up by a thick slice of fresh cake. However, for this particular visit, breakfast was the order of the day.
My one requirement was that it should ideally have bacon, eggs and chips. We both ordered the same breakfast and thoroughly enjoyed it. The food is generous and tastes as though it was cooked with affection. There is something homely about it.
The bacon was just right; not too greasy or dry. The toast was perfectly crunchy and went well with the butter and jam. The chips were yummy. Even the tomato was deliciously grilled.
The visual artifacts at the shop were a little crowded with many picture frames. While it is unique, it also feels a little "too busy" which is somewhat contradictory to the food. The food is welcoming. It is the type that puts you at ease and lets you sit down, engage in great conversation and indulge your taste buds.
I thoroughly enjoyed it there and look forward to visiting this and other branches of Mugg & Bean. Try out their breakfast, chances are you too will also enjoy it.
Here are delicious Family Friendly Fat Burning Meals that are great to try out in the comfort of your home, Click Here!
Phindiwe Nkosi at Mugg & Bean at Kolonnade Shopping Centre, Pretoria. Photo by TN
Delicious breakfast from Mugg & Bean at Kolonnade Shopping Centre, Pretoria. Photo by Phindiwe Nkosi