Mochachos at Carlswald Shopping Centre, Midrand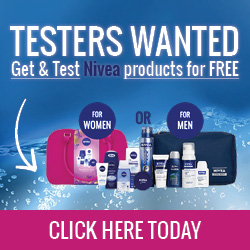 On the first Friday of December 2016, my heavily pregnant sister and I visited Mochachos at Carlswald Shopping Centre. We ordered four burgers. We then left to explore Carlswald and do some baby shopping. She had highly recommended it and I was really looking forward to stocking up on their takeaways to chow when we got home.
When we eventually got home, I excitedly opened up the brown bag and looked forward to my Mochachos experience. All the burgers we ordered were lemon and herb; or at least they were supposed to be. The burgers looked absolutely appetising. Three of the four burgers were lemon and herb. The one that was my portion was ridiculously hot.
The conversation turned to how my nose was sweating from a lemon and herb burger. I could not believe that the lemon and herb was so hot. It was something new that I was trying out, but I figured something was not right. To say that it was peri peri would have been a gross understatement.
I asked those with me who were eating the lemon and herb flavor to taste it, just to validate if it was supposed to be like this. The parkaging sticker said lemon and herb, but the content therein was downright hot. We were soon dashing for water and milk.
The burger was generous, juicy and fresh. Just with all the heated peri peri drama I could not enjoy it. That evening, around midnight I had a great tummy ache. I could hardly walk. In the later hours of the morning, I drove to a hospital in Pretoria. Before I reached there I made a detour to the pharmacy. I was given medication that helped to alleviate the discomfort and pain.
I really did not get the experience that I had hoped for because in a way I ended up reviewing something I would not have wanted to taste. I was really looking forward to this dish because I have heard so many great reviews about it. However, my experience was really unfortunate.
I am willing to review this food establishment again as I think mistakes can happen to anyone. I just hope they will be less hazardous next time.
Just in case you are looking for a delicious alternative; here are some Family Friendly Fat Burning Meals that are great to try out at home, Click Here!
Phindiwe Nkosi with Mochachos takeaways
Phindiwe Nkosi with Mochachos takeaways