Roco Mamas at Brooklyn, Pretoria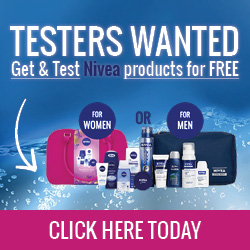 It is the last weekend of November 2016 and I am paddling between working and blogging. There is also a bit of this and that. I opt for blogging because it is my happy space. I think it is something like a canvas to an artist or computer to a geek. I can blog until I run out of consciousness; dozing off on the laptop. What I like about blogging is it allows me the opportunity to get out, eat, visit and explore my world.
While driving with a wonderful companion, looking for a place to eat; I spotted Roco Mamas. I had seen it before and friends had recommended it to me seeing that I enjoyed burgers, chips and milkshake. We're a bit undecided about trying it out. All the recommendations nudge my thoughts and I am persuaded. We excitedly enter the food establishment to see what the hype is all about.
I am torn between ordering their ribs or burger. I look around and notice that almost every table has a burger on it. My awesome travel companion also reassures me that Roco Mamas is rather famous for their burgers. It is after all what my friends also recommended. I scribble on a piece of paper (the menu) and jot down my alias at the bottom where it is required.
Pleasing to behold
It is my first time here and I can't help looking at the art on the walls, mosaic tiles, wooden tables and yellow chairs. There's also a copper water basin and one toilet that is used by both male and female patrons. The place is very loud, along with the kitchen staff who work in a somewhat open-plan kitchen. The staff is also loud, particularly when they talk to each other; this is reinforced by a comment by someone else who jotted it down in the guest book.
I love the guest book idea. It has a personal touch to it and the waiter gives it to you once you are about to pay. It has many pages and allows you to write a comment, your name, add your phone number and email address among other things. You also have the option of ticking if you want to be contacted or not. While this is a great idea, I wonder how "safe" it is to write your contact details in such a book that is distributed to members of the public.
The food and prices
We ordered a beef burger, chicken burger, fries (chips) and milkshakes. The beef burger was nice. Perhaps a notch better than nice. What was great though was the concept of making up your own burger. The beef burger cost R41 (about $3 USD). I added extras such as caramelized onions for R6 (about $0.40 USD) as well as cheddar cheese for R8 ($0.60 USD).
The chicken burger patty was burnt. Not wanting to be rude or cause a scene, my awesome travel friend just scrapped off the burnt outer and ate the inner bit. Other than the burnt "crust", it was tasty. The chicken burger with mushrooms cost R58 (about $4.15 USD) and had an extra gaucamole sauce which cost R6 (about $0.40 USD).
The milkshakes had delightful colorful sprinkles and were alright. There were some other milkshakes (or something like milkshakes) in jam jars that looked absolutely fascinating, but I can't comment more than that because I did not taste them.
I loved the small fries which were rather very reasonably priced and very generous at R16 (about $1.30 USD). The other fries were Mofo Chilli Cheese and tasted absolutely delicious. They were somewhat unique, really spicy, hot and cost R25 (about $1.80 USD). They were yummy and something I'd highly recommend.
Enjoyable, but not unforgettable...
I read comments in the guest book that the burgers were great and all that. While I did enjoy the burgers, they were not unforgettable. The ambiance, layout out and design of the space, open kitchen, very loud kitchen staff, friendly service and look and feel of the establishment made it a great place to hang out with friends and somewhat unforgettable.
There were groups of friends as well as various couples. It's the type of laid back, noisy place you can soak into a saucy dripping burger and munch away. I had a fantastic evening. I was glad I tried it out. I just wish I had perhaps tried out the ribs or chicken wings and will perhaps do so at my next visit, when I eventually return.
In order to walk back to the parking at "the back" of the establishment at night, one has to walk through an unlit area which has an uneven road surface at some point (it is not heel friendly, especially because there are no lights). This is however a small patch and the parking is shared by patrons to other nearby restaurants as well, so I can't fault them; just it could be a great relief if they did something about it. I'd rather go somewhere else where I don't have to walk through a "dark patch" at night to reach the car. Other than that, it was great.
Have you been to Roco Mamas? How was your experience? Please leave a comment below. Ps. Here are some Family Friendly Fat Burning Meals that are great to try out in the comfort of your home, Click Here!
Phindiwe Nkosi at Roco Mamas at Brooklyn, Pretoria. Photo by SL
Milkshakes from Roco Mamas. Photo by SL