O'Galito restaurant at Centurion Mall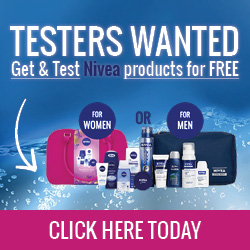 Just when I thought my day can't get any better after the interesting tour of the Terracotta Army and the First Emperor of China exhibition at Centurion Mall; it did. As soon as I stepped into O'Galito restaurant, I knew that I was in for a pleasant experience and treat.
While the interior design is absolutely captivating and tempting, the outside seating arrangements took my breath away. The view of the lake eased my mind and brought me back to the beauty of the moment. I just can't think of a better way to wrap up the day than having the greatest company pampering me with Portuguese inspired cuisine.
The customer service was unmatched and there was a lot to eat and taste. I struggled to understand what some of the menu items were. I initially wanted to eat seafood, but after seeing ribs at a nearby table, I did not need any more convincing.
My adventurous companion ordered something with stuffed chicken breasts (see image below). I tasted that chicken dish. It was very tasty, but could not compare to the absolutely delicious plate of ribs I had ordered. The ribs were ridiculously delicious. I can't stop raving about them.
I often eat ribs when going out for dinner and like to prepare them at home; yet these ribs and chips and veggies were amongst the very best I have ever eaten. The creamed spinach was also so good. I took some left over ribs home in a "doggybag" and they tasted just as good the next day.
O'Galito restaurant also has an in-house peri-peri sauce which was not as potent as the waiter sold it out to be. The waiter did however say that there was a hotter sauce which he offered to bring out, but by then we were preparing to go.
I absolutely enjoyed the food at O'Galito restaurant and would love to go back again to eat their ribs and whatever else. If you are brave in your palate, you can perhaps try out their duck, rabbit, lobsters and other foods you don't normally bump into at restaurants.
Please leave me a comment below of your "out-of-the-box" food that you tried out and how that worked out. Just in case you are looking for delicious Family Friendly Fat Burning Meals that are great to try out in the comfort of your home, Click Here!
Phindiwe Nkosi with the ribs dish at O'Galito restaurant at Centurion Mall. Photo by SL
The delicious ribs at O'Galito restaurant. Photo by SL
A chicken dish from O'Galito restaurant at Centurion Mall. Photo by SL