The Blue Crane Restaurant at Brooklyn, Pretoria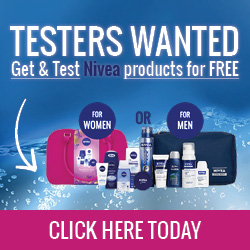 With only a few days until my sister gives birth, along with my intimate family member and her bestie (best friend), we concocted a plan to get her to dress up and spontaneously surprise her. I really wanted a precious moment alone with my sister and my soon-to-be-born nephew. I wanted to take her somewhere special. Knowing that she is a nature lover, who is also a great cook, I knew the food had to match the atmosphere.
I made a quick reservation at the Blue Crane Restaurant because I had been there before for a varsity dinner as well as another time on my own. It is the type of awesome artistic place where people dress up for. The customer service is absolutely fantastic. The views are downright amazing and the food is usually something that makes it all worth it.
The restaurant does not have "as many" menu options as other restaurants. It does however cater for vegetarians, fish, chicken and meat lovers. We ordered a cheese burger and chips which was about R90 (approximately $6.50 USD) as well as chicken and salad which cost about R125 (approximately $9.00 USD).
The burger was undoubtedly one of the best burgers I have had in my life. It was absolutely delicious in every way. It had a sauce as well as chips to accompany it. The caramelized onions, cherry tomatoes, sliced cheese, avocado and greens in the burger all fit together perfectly. It was so good, we shared it and enjoyed it to the last bit. I want to go back over and over for that burger.
The chicken looked absolutely delicious, was generous and the salad that accompanied it was fresh and appetizing. Unfortunately the chicken was dry. I felt bad because I had recommended it to my sister and we could not eat most of it. I am not sure if it was overly roasted or what, but the drumsticks seemed like "chicken biltong".
I felt sad and disappointed that her meal was overcooked, but the beauty of the place and excellent customer service made up for it. We did not even report it because everything else was delicious and more than made up for the chicken. We even had close encounters with the blue crane birds. I am definitely going back. I just wish for another opportunity to go back with my sister and perhaps my family and her bestie.
For the perfect dress-up friendly venue in Pretoria, where the views are breathtaking and the food is delicious; I strongly recommend the Blue Crane Restaurant.
Just in case this article has wet your appetite; get some Family Friendly Fat Burning Meals to try out in the comfort of your own home, Click Here!
Phindiwe Nkosi at the Blue Crane Restaurant in Brooklyn, Pretoria
Phindiwe Nkosi at the Blue Crane Restaurant in Brooklyn, Pretoria
Burger at the Blue Crane Restaurant in Brooklyn, Pretoria. Photo by Phindiwe Nkosi
Baby chicken from the Blue Crane Restaurant in Brooklyn, Pretoria. Photo by Phindiwe Nkosi
Try Love Home Swap for free
The view at the Blue Crane Restaurant
SHOPPING TOUR MILAN ITALY
Phindiwe Nkosi at the Blue Crane Restaurant. Photo by S NB